CHANGE STARTS WITH JUST ONE DECISION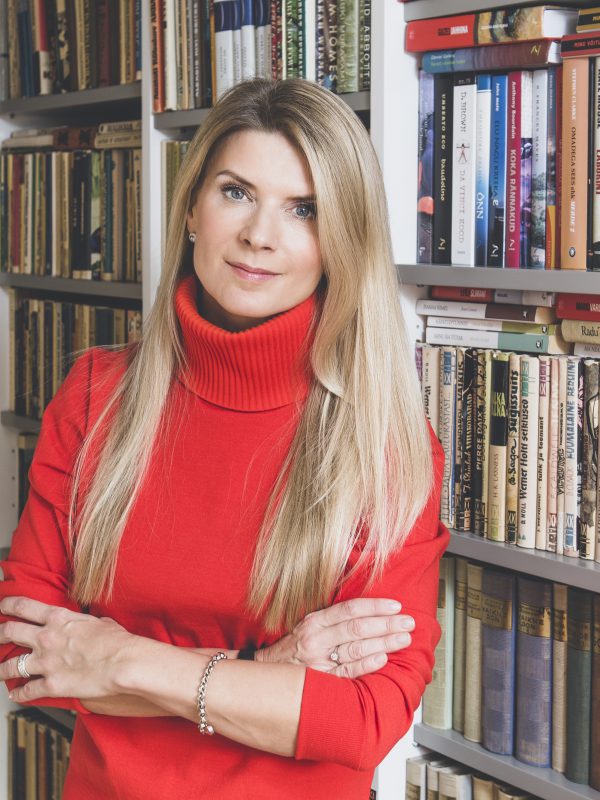 I'm a management coach and an Academy of Executive Coaching (AoEC) programme lecturer at the Estonian Business School (EBS).
If you want to become a more effective manager, I'm here to help and encourage you. I'll keep you focussed and give you clarity where there might otherwise be confusion. I'm motivated by the delight my clients take in the results of what I do – striking a balance between supporting and challenging them.
In my work I combine years of management experience with a deep and genuine interest in people.
My own managerial background helps me understand the challenges my clients are facing. I've been on the management board of some of Estonia's biggest media outlets for 20 years now. I've overseen strategic changes, I've brought business models up to date and I've developed marketing strategies. I've experienced enormous success and the disappointment of failure. And from my experience as a coach I know just how high you can climb – and how you can cushion any fall – thanks to coaching.
I'm only too aware that as a manager you're often on your own, so providing people with a space to think that's supportive and non-judgemental is, to my mind, the greatest gift I can give my clients.
I take the same approach to coaching as I've always taken to management: I'm very much focussed on achieving goals and implementing solutions.
My greatest strength as a coach is my interest in and knowledge of the meaning and reasons behind people's thoughts, feelings and behaviour. This helps me foster my clients' self-awareness, unleash their potential and bring out the best in them.
As a coach I've worked with more than 100 managers, and as a lecturer I've shared my coaching skills and way of thinking with almost 400 people. I've earned an Advanced Practitioner Diploma in Executive Coaching from the AoEC in the United Kingdom and a Gestalt Practitioner Diploma from the Gestalt Institute of Scandinavia (GIS) in Denmark.
I'm a Professional Certified Coach (PCC) and a member of both the International Coaching Federation (ICF) and ICF Estonia.